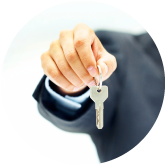 Buying or Selling a home can be a stressful event. There is a lot that goes into the search, marketing and the escrow transaction in order to achieve a successful closing. Choosing the right agent to represent you is extremely important. Your agent has a lot of things to understand when representing you and should be experienced enough to predict certain events that happen or could happen during your transaction.
As a Buyer, your agent should know what's happening in the market such as average sales prices of all the areas you're interested in, what is the average days on the market, what type of market are we currently in and most important your agent should understand how to run accurate comparable search so you know what that home you love is really valued at as well as what it will appraise for by an appraiser. All of this is important information, you will need for negotiations.
Once you have an accepted offer on your dream home, this is where experience really kicks in. Your agent must understand and know how to read a preliminary title report, order inspections, review and understand the inspection reports, negotiate any repairs and review and explain the seller's disclosures.
As a Seller, your agent doesn't have to be a marketing expert. These days of technology, it is all done for them. Some agents do extra marketing but for most, it's just a way to appear they have an added value to their services.
The main reason to hire a REALTOR to sell your home is; Protection during and after the sale. Buyer's may have up to 5 years to come back and possibly sue you, after they bought your home. This would be for things that you might not have disclosed during the sale. That's where an experienced agent comes in and is worth every penny they charge you to sell your home. A good agent will document and ask you a set of very methodical questions, as well as present to you a seller's real property disclosure form. This the most important document you will complete during your listing transaction. It's extremely important that you think of the answers and be as honest as your can when filling out this form. There are other disclosure forms that your agent should have you fill out depending on your home and area. "I would rather over disclose to the buyer than come up short and be sued for something I knew about and didn't say anything because I thought would hurt the deal." Choosing the wrong agent can cost you thousands of dollars and time.